Commercial Roofing Solutions
For over 80 years, Geissler Roofing has been designing and building commercial roofing systems in the St. Louis area, and we have worked with every roofing material from sheet metal, to modified bitumen, to cool roofing systems. No matter how complex the commercial roofing project, our professionals work to help complete the roof safely, on time and on budget.
We have the training and experience to install any type of roofing system including:
- Built Up Roofing (BUR)
- Modified Bitumen Roofing
- EPDM (Rubber) Roofing
- TPO ("Seamless") Roofing
- Metal Roofing – Architectural or Structural
- Roof Coatings
- Steep Roofing – Slate, Wood Shake, and Asphalt Shingle
- And Others!

As an established commercial roofing company, Geissler Roofing specializes in industrial and commercial flat roof and shingle roof installations. Our union roofers are available for new construction commercial roofing projects as well as roofing services for existing buildings.
We have installed high quality, custom commercial roofing on:
- Schools
- Retail Centers
- Hospitals
- High Rises
- Distribution Warehouses
- Manufacturing Plants
- Office Buildings



Geissler Roofing serves the greater St. Louis area and Southern Illinois, consistently delivering outstanding customer experiences and superior results.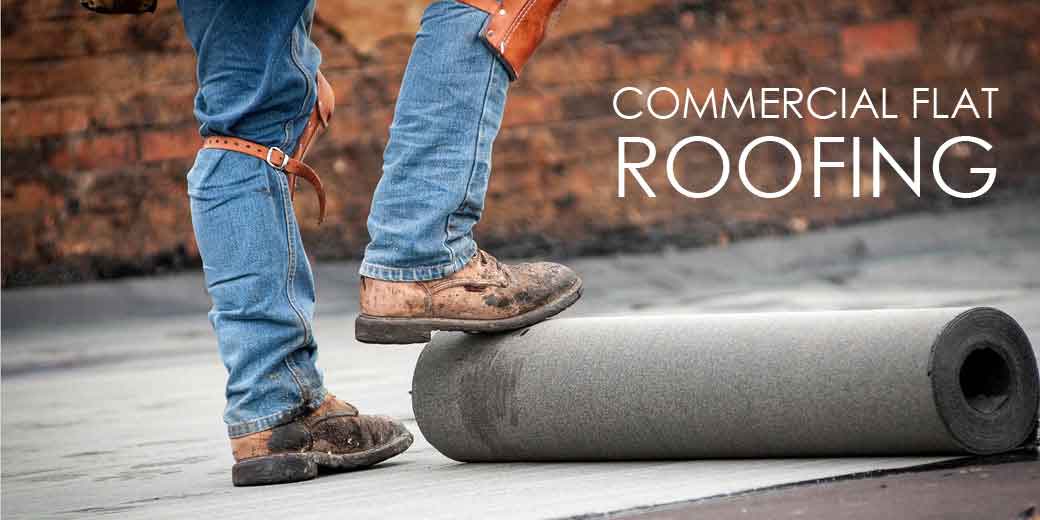 New Construction - The roof you choose for your commercial building is a critical decision because it needs to protect everything under it. We understand this, which is why we are so fully committed to providing our customers with customized commercial roofing solutions and only the highest quality workmanship.
If you plan to build a new commercial structure and are thinking about a flat roof, contact Geissler Roofing today and consult with one of our honest and knowledgeable roofing experts. We can help advise you on the best commercial roofing solution for your needs and will provide you with a fast, free estimate for installing a new flat roof.
Existing Roofs - Improving a commercial flat roof can help maintain a healthy building and protect your valued investment. Re-roof, recovery, and restoration systems are appropriate for roofs that can no longer be repaired through regular maintenance, are showing signs of serious deterioration, or are regularly leaking.
- Re-roofing a flat roof, or the full-elimination of the existing roof system, involves removal of the roof surface, roof membrane, and roofing insulation from the roof deck substrate.


- Roof Recovering of a flat roof entails roofers covering an existing roof system with a new roof membrane. This process requires inspection of the existing roof membrane / substrate and verification of weight requirements prior to the new roof membrane being installed.


- Restoring a flat roof involves installing liquid-applied reinforced membranes to the existing roofing system. Certain conditions must exist for a roof to qualify to be restored. Conditions such as attachment, surfacing, and age are all taken in consideration before a retrofit is recommended.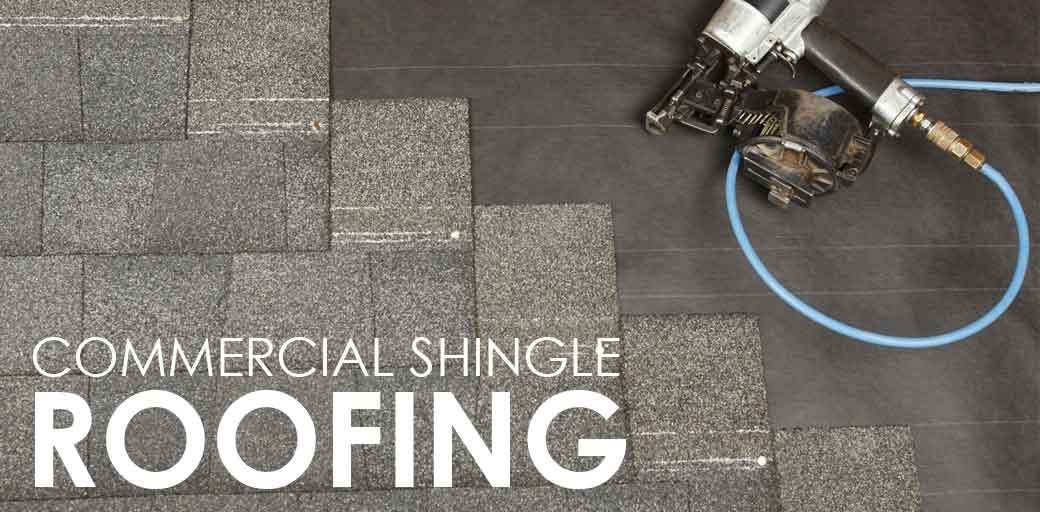 Geissler Roofing installs commercial shingle roofs using only quality materials and experienced union roofers. All of our employees are licensed and insured, and we provide warrantees on every commercial shingle roof we install.
New Construction – If you have any questions or concerns at all about choosing the best roof for your new building, please contact the commercial roofing experts at Geissler Roofing. We provide fast, free estimates and are happy to offer advice and recommendations based on our many years of experience in the commercial roofing industry.
Existing Shingle Roofs – Geissler Roofing offers repair and reroofing services for existing commercial shingle roofs. If the roof on your building is old, damaged, or destroyed, our union roofers can fix your problems. Contact us for an evaluation and we will give you an honest, expert opinion about whether you need to completely replace your shingle roof, or if it's possible that a simpler repair could be done to protect your building.